At Spark Towing, we specialize in all types of towing and roadside emergencies, providing North Hollywood residents and drivers with the most affordable rates around. No matter the make or model of your car, our towing and roadside assistance specialists will solve the problem and help you get back to the business of your busy day.
Our Roadside Assistance Solutions
If you've ever needed a roadside emergency or towing service on the weekend or on a holiday, you'll appreciate our 24/7 services. All of our services are available to you 24 hours a day, 7 days a week, 365 days a year—even on important national holidays like Christmas, Easter, Thanksgiving, Labor Day, etc. Someone will always be here to answer your call, after which they'll send you a licensed and insured tow truck driver or roadside assistance specialist. We and our affiliate network of independent tow truck drivers also take great pride in our response time, which is what separates us from our competitors. In fact, one of our professional auto locksmiths, tow truck drivers, or roadside assistance specialists will be dispatched to your location immediately. Naturally, our eventual arrival time at your location heavily depends on local area traffic.
Spark Towing: Our Roadside Assistance & Towing Services
Don't wait a moment longer. Call us now for any of the following services. Our dispatcher will immediately give you an affordable and transparent price quote.
Towing Services at Spark Towing:
 Local Towing
 Long Distance Towing
Flatbed Towing
Tow Dolly
 Heavy Duty Towing
Roadside Assistance Services at Spark Towing
• Jump Starts
• Battery Replacements
• Flat Tire Changes
• Gas Deliveries
• Lockouts
• Auto Locksmith Services
• Open Trunk Services
Please note that all the auto locksmiths, roadside assistance experts, and tow truck drivers we cooperate with are trained professionals, each and every one of whom received mandatory training in the use of heavy machinery, in customer service, and in safety precautions. As a result of the fact that we value your safety and peace of mind, we run background checks on all new employees.
Our Heavy Duty Towing Services Include:
RV Towing
Dump Truck Towing
Bus Towing
Limo Towing
UPS Towing
Tractor Tow
Utility Truck  Tow
Transportation Trailer Tow
Boat Towing
Construction Equipment Tow
Motor Home Tow
Heavy Duty Tire Change
Fifth Wheel Tow
Container Towing
Boat Towing
Car Care Products:
Our customers are welcome to visit us at our North Hollywood offices for a wide range of top quality car care products. Whatever product you need for your vehicle, we most probably have it. And, at highly affordable rates!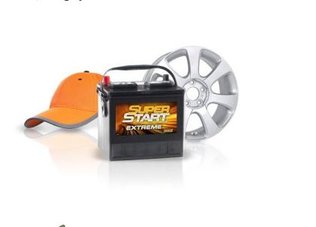 Our Address in North Hollywood is :