If you live in San Diego, own a Recreational Vehicle (RV) and are into going on long drives or like to treat your RV as a second home when you go on cross-country drives, then Spark Towing is your best friend! Offering high-quality towing services specially for RVs 24 hours a day, 7 days a week, Spark Towing will always be there for wherever you may be in the San Diego area.
Read on to find out what makes Spark Towing's towing services for RVs special and reliable.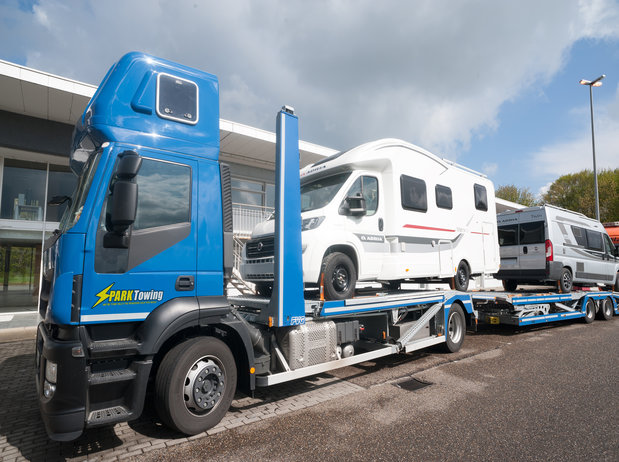 Our tow truck drivers always arrive on time
One of the most crucial things about being stuck on the road and only having a tow truck hotline to rely on is how quickly the towing company can get to the customer in need of the service. This is especially true for roadside accidents and even just fender benders, because even though they may just be minor emergencies, they can still cause roadblocks and long lines of traffic, or panic to the customer involved in the accident.
Our hotline is also open 24/7, including weekends and non-working holidays, so even in the worst type of situations or hour of the day, you can count on us to answer your call.
Potential customers calling Spark Towing are ensured that they will get the service they need in the shortest amount of time possible. Our tow trucks are all GPS-equipped and our truck drivers are knowledgeable on navigating the ins and outs of San Diego. What's more, our always-maintained fleet of tow trucks guarantee no chance of breakdowns or necessary pit stops during the course of an emergency call.
Our tow trucks can handle the weight of your RV
Our tow trucks are also heavy-duty, able to handle one of the heaviest types of personal-use vehicles out there—RVs. The hauling equipment we use with our trucks guarantee that no damage will be done to any part of your RV, be it the rear or front end of the vehicle.
Get excellent quality services at an affordable price
We know just how costly it can be to maintain an RV in good, working condition—after all, it's where you basically live when you're out on an open-road adventure. A big vehicle like an RV also uses more gas than the usual four-seater vehicle, and will require maintenance a lot more often. That's why we always strive to keep our prices as competitive as possible. Even if you try calling other towing companies in the San Diego area, you won't be getting the prices we offer, given the quality of service we provide, anywhere else.
If you would like a quote or want to know more about the other towing and roadside assistance services we provide, call us now! You can also visit our website and read the numerous client testimonials we've been given.
You can never go wrong with putting your trust in Spark Towing.