Most drivers on the road will get from point A to point B without any trouble, and if any of them do need towing assistance, they can call for help from a tow truck service with nothing more than a flatbed truck or tow dolly. But if you're the driver of a semi-truck, an RV, a 15-seater van or another large vehicle that is too big for the generic tow truck service to help you, then you're looking for heavy duty towing from Spark Towing.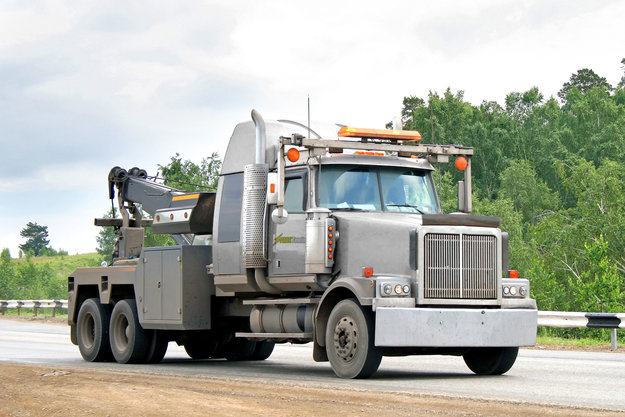 Specially Trained for Heavy Duty Towing
Although most towing services will claim they can provide you with heavy-duty towing, you should always look to a professional with the right credentials for the job. Our technicians are not just equipped with the heavy-duty trucks that will allow them to load and haul you and your large vehicle- they are specially trained for heavy duty towing. Each technician is licensed to operate the equipment necessary to properly haul large loads. They are not only trained, but also possess hands on experience in the field, meaning that you and your property will be completely protected while receiving the fastest heavy-duty towing service across San Diego.
Honest Pricing Policy
Here at Spark Towing, we hold to a strict honest pricing policy. This means that from the first call to the dispatcher to the end of our technician's interaction with you, you can count on complete transparency. We believe that our prices should be completely fair and that hidden fees go against this transparency. Even if the job is larger and requires more time than a simple tow for a small economy vehicle, you deserve the same flexible service and fairness in pricing.
24/7 Heavy Duty Towing
When you break down, whether it's hauling goods or transporting people, you need to know you have someone you can count on night and day. The Spark Towing team is available at all times, 24/7! We are dedicated to making sure you get the assistance you really need. Your large vehicle deserves the same speed and quality of service as a much smaller vehicle, and we'll give that to you, no matter where you are or when you call for our heavy-duty towing service.
Our Services Include:
Dump Truck Towing
Bus Towing
Limo Towing
UPS Towing
Tractor Tow
Utility Truck  Tow
Transportation Trailer Tow
Motor Home Tow
Heavy Duty Tire Change
Fifth Wheel Tow
Heavy Duty Towing Service Trucks
Finally, when it comes down to providing you with the best heavy-duty towing service, we've got you covered right down to the tools and trucks we bring along. Our trucks are state-of-the-art, a fleet of well maintained and fully equipped vehicles that can help with everything from jumpstarting a dead battery to changing a flat tire. We're going to make sure you're well taken care of; from our prices to our trucks, you can count on Spark Towing for all your heavy-duty towing needs and beyond!