Container transportation is essential for businesses, organizations and civilians across San Diego. But it's not easy.
If you're having heavy-duty equipment or materials delivered to a construction site, for example, the weight and size of the container makes transporting it yourself incredibly difficult.
Not to mention dangerous, if you lack the necessary equipment and training
That's where we come in. Spark Towing's team of expert drivers has the towing skills to get your container from A to B, anywhere in the San Diego area, safely and on time. You can depend on us to work to your schedule and keep your property secure in transit.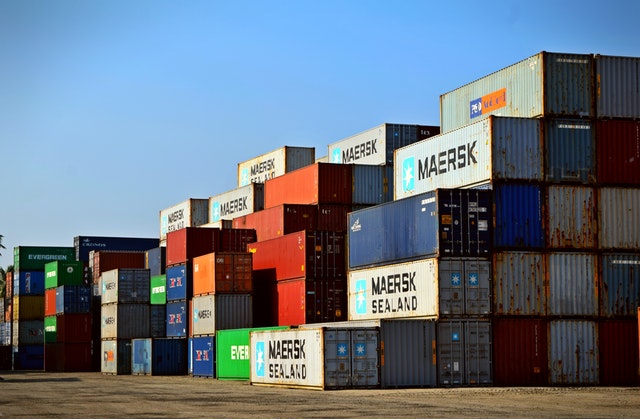 Towing Containers of Different Sizes
Our container towing service caters to customers with diverse requirements — our expert drivers and heavy-duty towing trucks can handle containers of all sizes.
Spark Towing's team understands transporting heavy-duty containers requires a responsible attitude and the utmost professionalism. We take safety very seriously and perform thorough checks on all containers, for the security of your property, our trucks and other drivers. We'll ensure your property is safely secured to our vehicle before hitting the road.
When you contact Spark Towing, we'll take the time to discuss your container(s), identify the right truck and route, before organizing transportation. We'll answer any questions you may have and provide whatever advice we can too.
Container Towing 24 Hours a Day, 7 Days a Week
Need to have your containers towed in the middle of the night to avoid traffic on the road? Have an early start on a construction job and want to have equipment stored in a container on-site first thing?
Our premium heavy duty solutions are available 24/7. Any hour of the day or night. Any day of the week.
Just call us to arrange container towing for your business or organization. Our friendly team is on hand to take your details, listen and keep everything running smoothly.
Affordable Container Towing in San Diego
Spark Towing is dedicated to an affordable, fair pricing model for all our solutions: it's vital to us that everyone has access to professional towing they can afford.
That's why our container towing service suits customers on all budgets, from businesses with small containers to corporations transporting several daily.
Our container towing solutions are available at highly-competitive rates — but don't worry that lower costs translate into poor service. We invest in only the right training, trucks and equipment to perform the best service in San Diego.
Contact Spark Towing Now
Reach out to Spark Towing now to discuss your needs and start organizing your container towing, anywhere in San Diego.
We're always available to take your calls and help you make an informed choice. Have questions? Want to know what we can do within your budget?
Pick up the phone and call now!